---
Charlotte, NC has a dynamic, growing business environment filled with opportunities for Microsoft SQL Server professionals. The goal of the Charlotte SQL Server User Group is to encourage and support the growth of that environment by providing a venue for user education and peer collaboration.
• Connect with Database Administrators and Business Intelligence professionals from the Charlotte, NC region at our monthly meetings. Free food is provided by our sponsors.
• Share your knowledge within the Chapter and improve your presentation skills.
• Grow your personal network with local business contacts and recruiters at our events
• Improve your database skills with our excellent training delivered by the finest industry experts and MVPs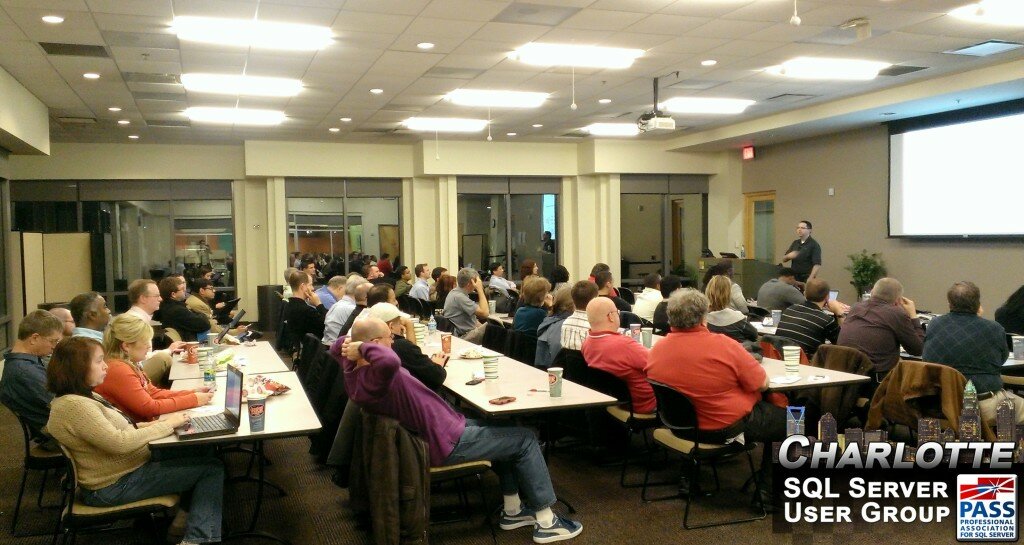 You are Invited – Join us for our monthly meetings
We meet once monthly for 2 hours for friendly networking and expert training sessions covering a variety of Microsoft SQL Server topics. Stay in touch to learn when the next meetup is planned, by signing up for our email announcements. It's free and food is provided. RSVP is required for each meeting using the email links provided monthly.
Next Meeting:
---

February Meeting Invitation
Please join us for the monthly Charlotte SQL Server User Group evening meeting.
What

~ Charlotte SQL Server User Group Meeting

When

~ Wednesday, February 10th, 2016

5:30 PM Networking with Food & Refreshments
6:00 PM Technical Presentation
7:30 PM Meeting End

Where

@ 8055 Microsoft Way, Charlotte, NC 28273

Map it

Presenter

 –

Anders Pedersen

Topic

– 

IO Tuning 101

Registration

– Free RSVP required at EventBrite
Anders Pedersen 

 DBA, AgData
SQL DBA/programmer/architect for 20+ years, worked in everything from tiny companies, to Fortune 50 companies… Experience with versions from 6.0 to 2014, but strangely enough not in 2012, which is the only one I am certified in…. Lived and worked in Dallas, Des Moines, and for the last 3 years in Charlotte. Been a member of the local user group since the day I moved here. Attended PASS Summit 2015.
Visit Anders' Blog at http://blog.andersonsql.com/
Follow Anders on Twitter: www.twitter.com/arrowdrive


Email: 

arrowdrive@gmail.com

IO Tuning 101  

Introduction to tuning your queries by analyzing your IO activity. One of the most common problems we run into as DBAs, or SQL programmers, is a particular query being slow. It seems to be a recurring nightmare for systems that blend reports and transactional applications. Learn how to look closely at one of the most common problems of IO requests being unreasonable.